Double click here to edit this text.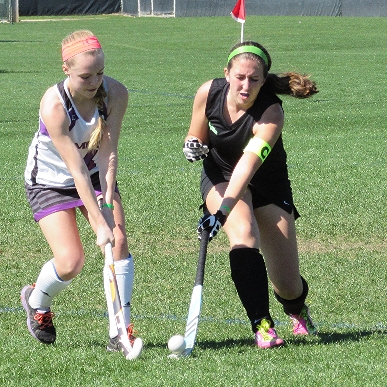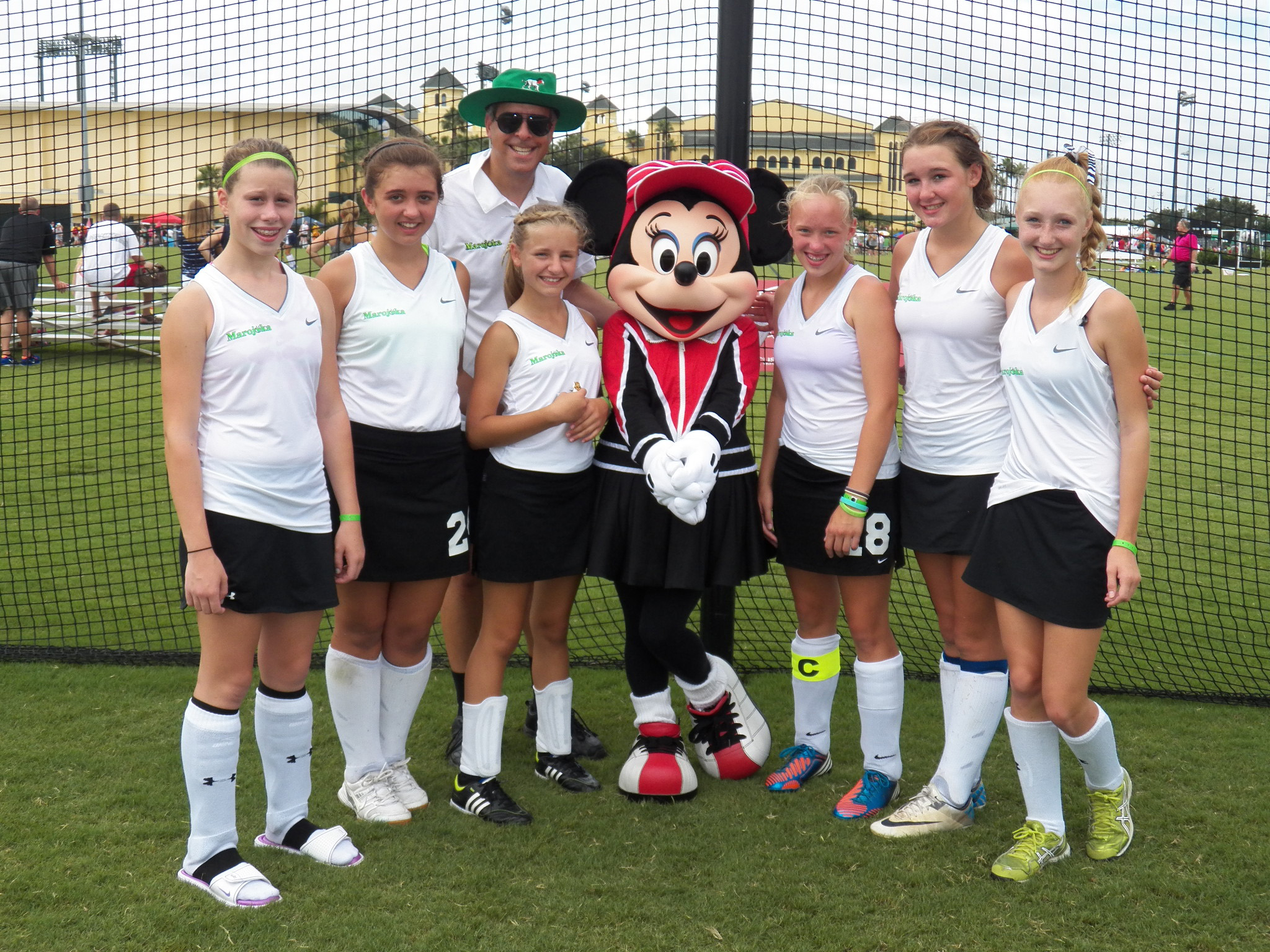 Some members of the 2013 u-14 squad with Minnie. (L-R) Kora Murphy, Kaitlin Jackson,Coach Romeril, Morgan Mullen, Minnie Mouse, Meghaqn Reese (C), Maddie Arnold and Grace Royer.
Haley Wrazien (C) defends the ball during the February 2014 Disney U-16 Showcase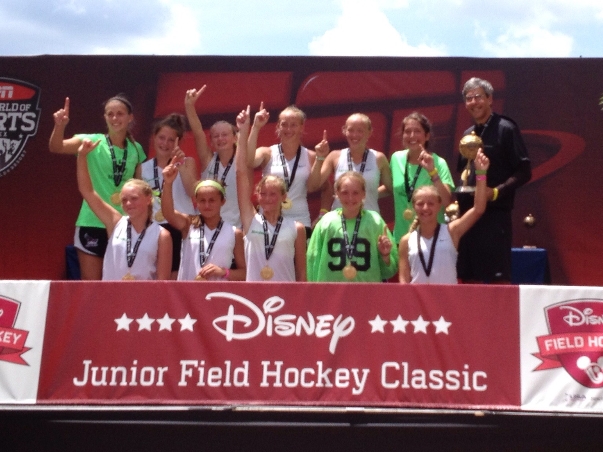 2014 U-16 Disney Showcase Team - 4th Place Tigger Division
(L-R)​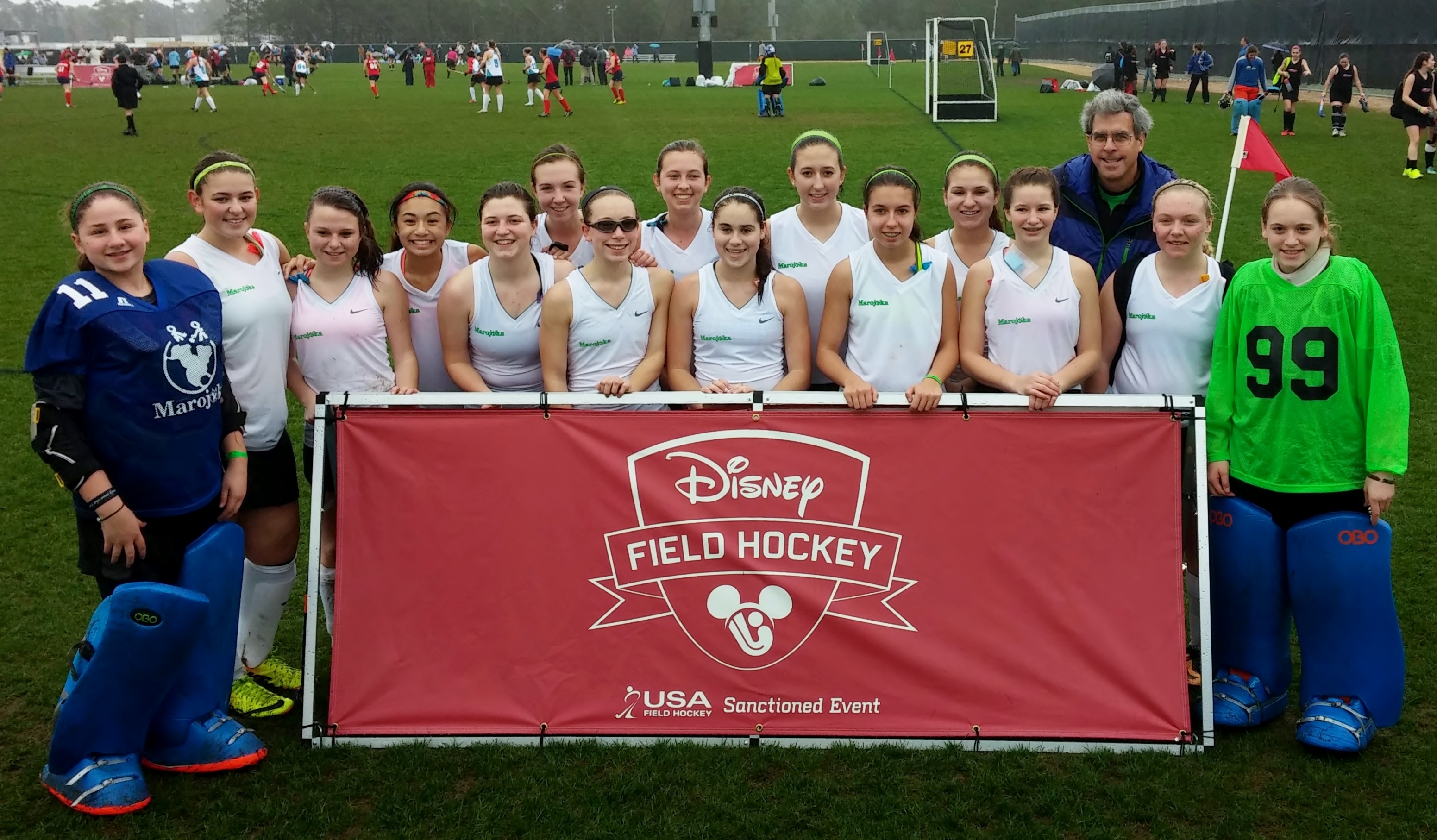 2012 U-16 National Indoor Tournament (NIT) Team
(L-R)​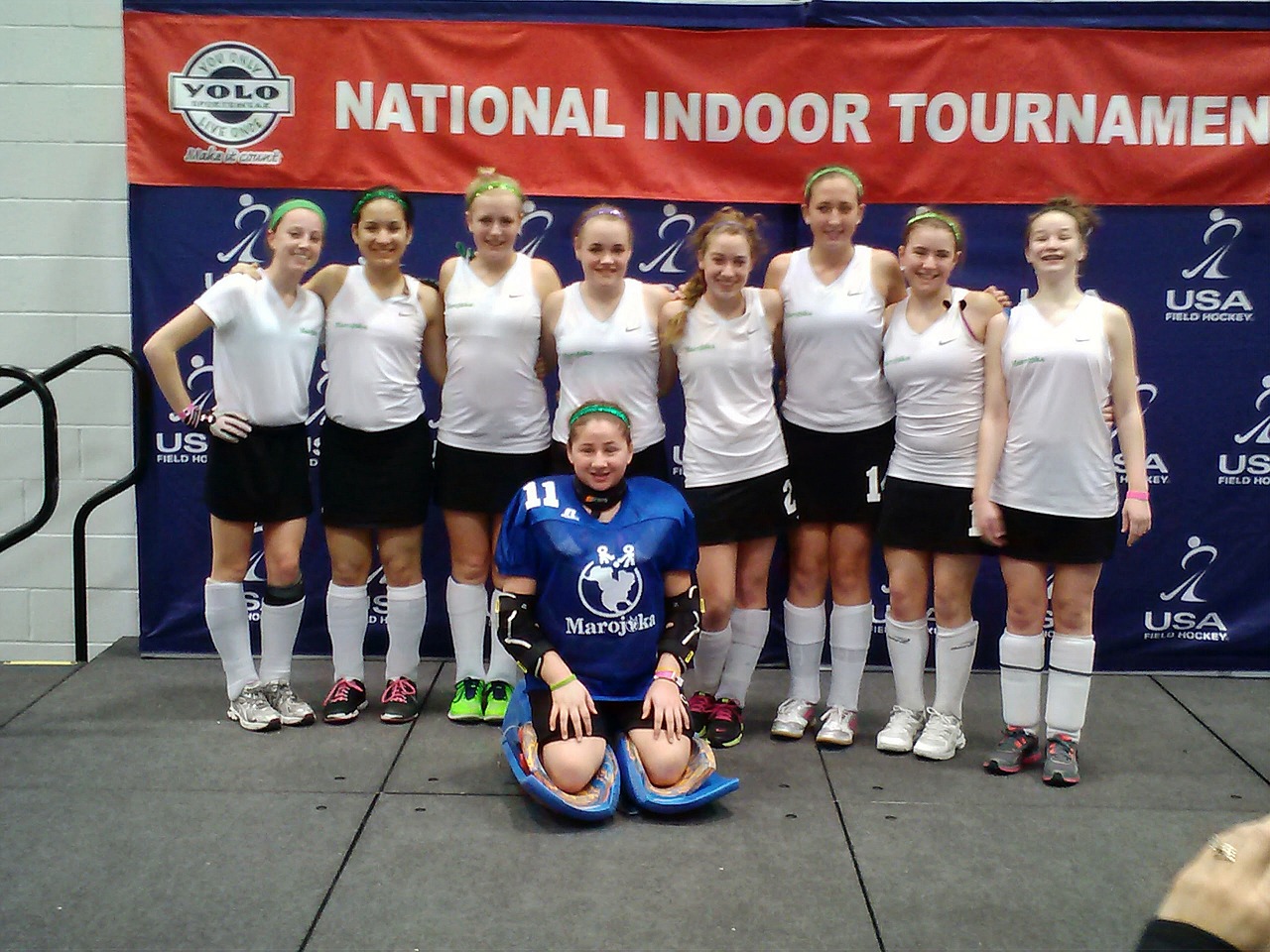 2014 Disney Junior Classic
Champions - Jasmine Flight
​
1st Row (L-R)-

Sayler Burke, Caitlin Cunningham, Brynne Erhlacher, Kate Gogel (GK), Morgan Mullen.
​

2nd Row-

Coach Nonnemacher, Madison Orobono, Abigail Piotrowski, Madison Reese (C), Meghan Reese (C), Coach Hutchison, Coach Romeril.
2015 Summer Sizzler 7x7 Tournament Winners


U-19 Division​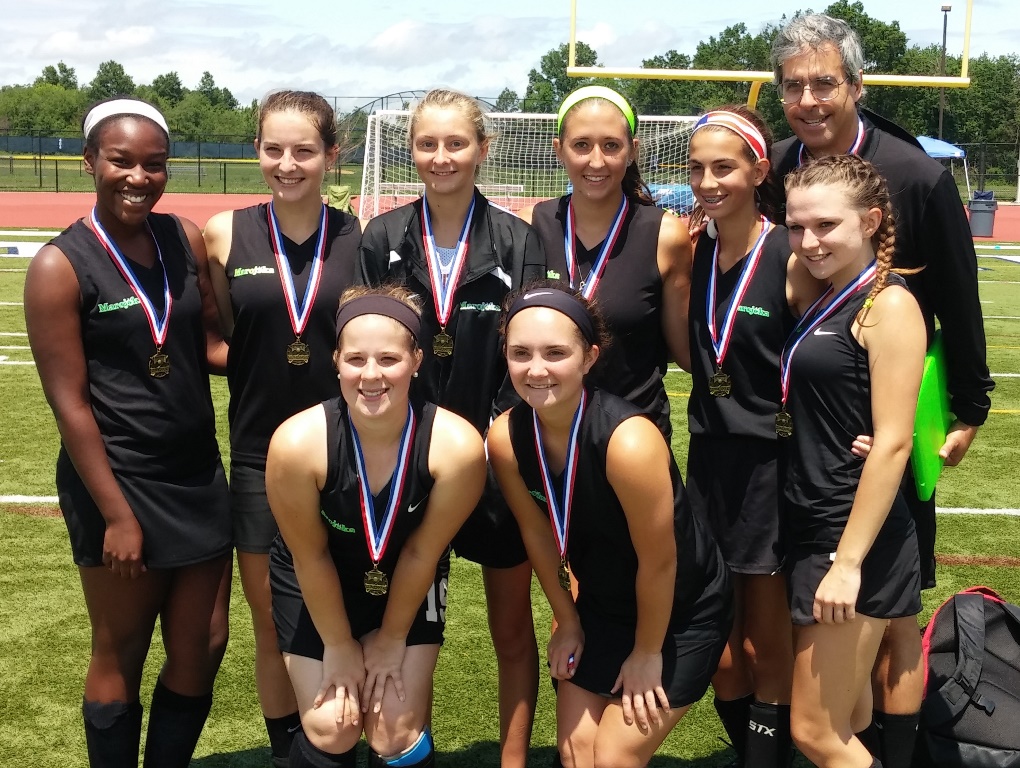 2017 Pocono Spring Classic Tournament Champions
​Marojoka Green (u19) Squad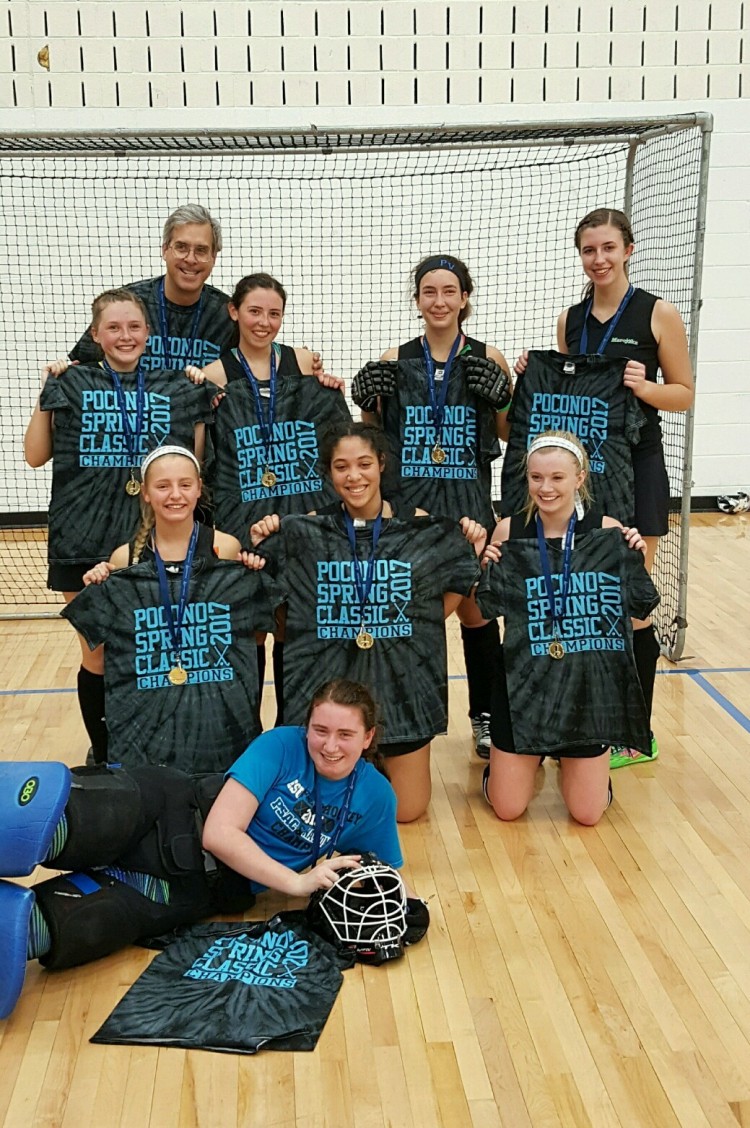 2017 National Hockey Showcase
Lakewood Ranch, Florida​
​Marojoka Green (u19) Squad